After more than a year in developement, Annex: Conquer the World 4.0 is finally here!
Boasting nearly twice the game content: New armies, new modes of play, new maps, new tilesets, and much more refined gameplay, Annex 4.0 will seem more like a completely new game!
Annex: Conquer the World, a freeware strategy game for Windows, Linux and and OSX powered machines is having its biggest update ever! This update includes two new unique armies: the Alliance Renegades and NEO Republic, 30 technology tree options, all new maps and scenarios, a new soundtrack, new sounds and voices, and new units to choose from! As of release 4.0 the game is now FOSS licensed!
Latest gameplay video:
Game Description:
Annex: Conquer the World is an anime themed real time strategy game that brings fast paced combat with a diverse arsenal. Play as one of four factions: The East Ocean Alliance, the NEO Republic, the Shadow Organization, or the Renegades as they struggle for dominance all over the world, competing for a priceless red mineral. The game now contains 4 factions, over 30 tech trees, original maps, and tileset. Built using open source RTS MegaGlest, the focus of the game is multi-player and single-player skirmishes. However there are also scripted scenarios/missions!
New Content:
– 2 New Factions: Alliance Renegades and NEO Republic
– Shadow Organization units: Vixen (hero) and Sentinel
– New Tilesets: Apocylapse, Metropolitian, Overcast, Brightland, and Outland
– Increased Level cap, unit re-balancing and refined gameplay.
– New Technology tree options: Simple Battle, Simple Deployed, Ready for War, and Insanity.
– All Technology trees now have a (D) Double Damage or (H) Half Damage variation.
– Improved graphics, lighting, and particle effects
– Save + load game feature
– New maps and scenarios
– New soundtrack, voice overs and sound effects.
– FOSS (Free and Open Source Software) license
Media: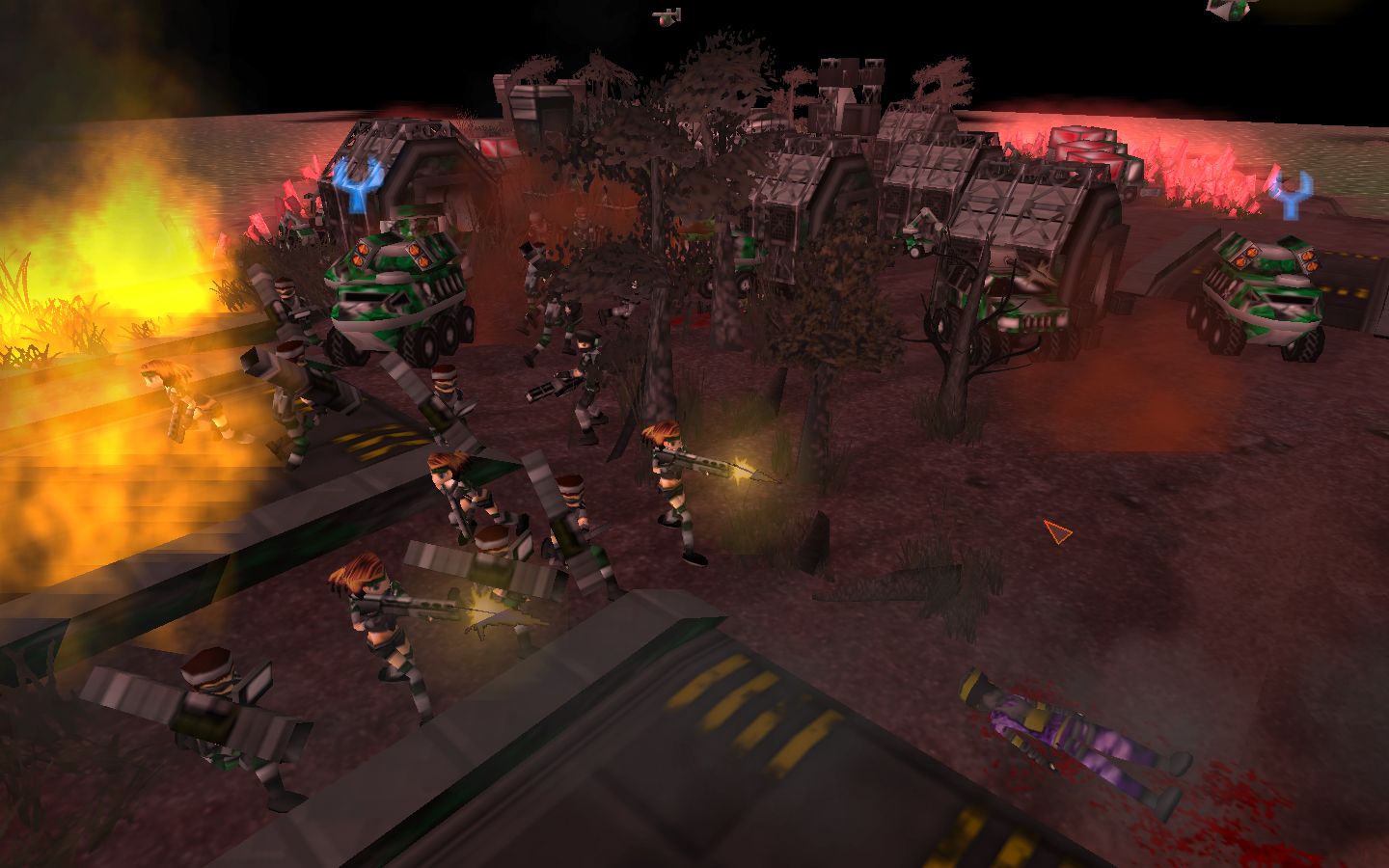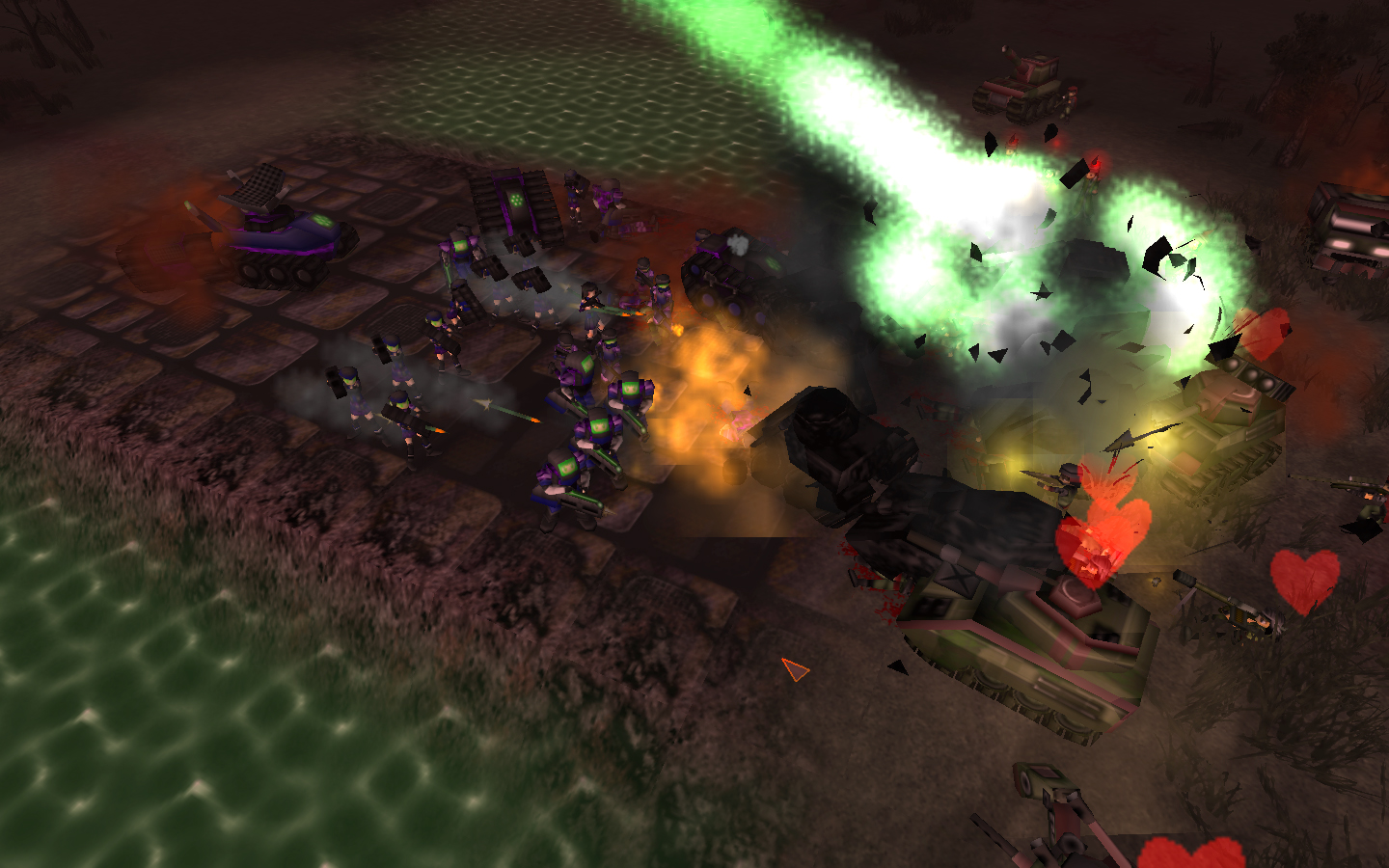 Annex: Conquer the World 4.0 by Krazy Keet Games is available now! Get it here:
Installers:
Windows:
http://annex.megaglest.org/releases/4.0/Annex-installer-windows-32bit-v4.0.exe
Linux 64 bit:
http://annex.megaglest.org/releases/4.0/Annex-installer-linux-x86_64-v4.0.run
After downloading the installer package, you need to make it executable. Use your file manager/browser to browse to the directory containing the downloaded file. Right-click the file, select the option to inspect and change this files' properties/permissions, and make the file executable by its owner. Now double-click the file to execute it.
The graphical installer will show up and display the Annex license. Install the game into your home directory (default location) or a location of your choice (within the boundaries of where your Linux user may write to, so probably anywhere below your home directory only). Once the installer completes, a Annex starter/shortcut will show up on your window managers' application menu.
Compressed Game Files:
Windows:
http://annex.megaglest.org/releases/4.0/Annex-game-windows-32bit-v4.0.7z
Mac OSX:
http://annex.megaglest.org/releases/4.0/Annex-game-macos-v4.0.zip
Linux 64:
http://annex.megaglest.org/releases/4.0/Annex-game-linux-x86_64-v4.0.tar.xz
extract annex_release_3_linux_32.tar.xz to your home directory
run: ./annex -or- chmod +x ./annex ./annex.bin
./annex
Linux 32:
http://annex.megaglest.org/releases/4.0/Annex-game-linux-x86-v4.0.tar.xz
extract annex_release_3_linux_32.tar.xz to your home directory
run: ./annex -or- chmod +x ./annex ./annex.bin
./annex
If game still does not work, please consult this Troubleshooting FAQ for all MegaGlest based games:
http://docs.megaglest.org/MG/FAQ#When_I_click_the_game_icon_nothing_happens.2Fa_window_just_opens_and_closes